Gran Turismo is a 2007 Game, it is a sequel to Gran Turismo 4, It is a Device Version of Gran Turismo 4. it was Released at February 25, 2007 at America and August 5, 2008 at Japan and Korea. It is available for iOS Devices and Android Devices. It was created by Sony Mobile Entertainment.
Wikia breaked this page. thank you for the new update, wikia.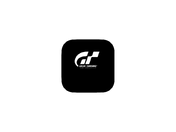 The Gameplay and The Menu
Edit
The Gameplay is Similar to Gran Turismo 4, but with exclusive touchscreen controls.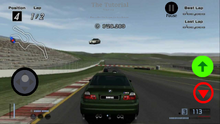 Menu Info Coming Soon, due to wikia breaking this page.
Edit
Ad blocker interference detected!
Wikia is a free-to-use site that makes money from advertising. We have a modified experience for viewers using ad blockers

Wikia is not accessible if you've made further modifications. Remove the custom ad blocker rule(s) and the page will load as expected.